wholesale bulk pinsonic Bedding manufacturer,suppliers,factory
July 16,2021
Two ways to make the summer softer and more comfortable: use pinsonic or different stitches on the cover made of very soft pre-washed fabric; another method: wash the finished quilt cover differently according to needs, such as washing, enzyme washing, etc. Now, let's know more about pinsonic bedding.
Related explanation
Prewash

One process is to remove the floating color after weaving, dyeing and transporting the fabric. Decontamination is also done with shrinkage treatment. The cleaning can be done by the weaving and dyeing factory or by the person who uses the fabric.
Water wash

It is necessary to desizing before washing to remove the size of the fabric and become soft. In this process, penetrants and softeners are used. For different fabric types, the amount and ratio of detergent should be adjusted experimentally.
Enzyme wash

Enzymatic washing is for fabrics with cotton ingredients. This enzyme is cellulase, which can hydrolyze some cotton fibers to make the hand feel softer without damaging the strength of cellulose. Therefore, the enzyme wash should be better.
Why pinsonic bedding


Elegant
After Pin Sonic's exquisite design, the diamond pattern and texture on the bedding are more elegant, creating an elegant bedroom style.


Soft and comfortable
They can keep your air conditioner warm at night, resist the air conditioning of the air conditioner, and are very comfortable and soft to the touch.


Easy to maintain and c
lean

Affordable. Pinsonic can produce thousands of them a day, compared with ordinary machines, so you can get them at a better price.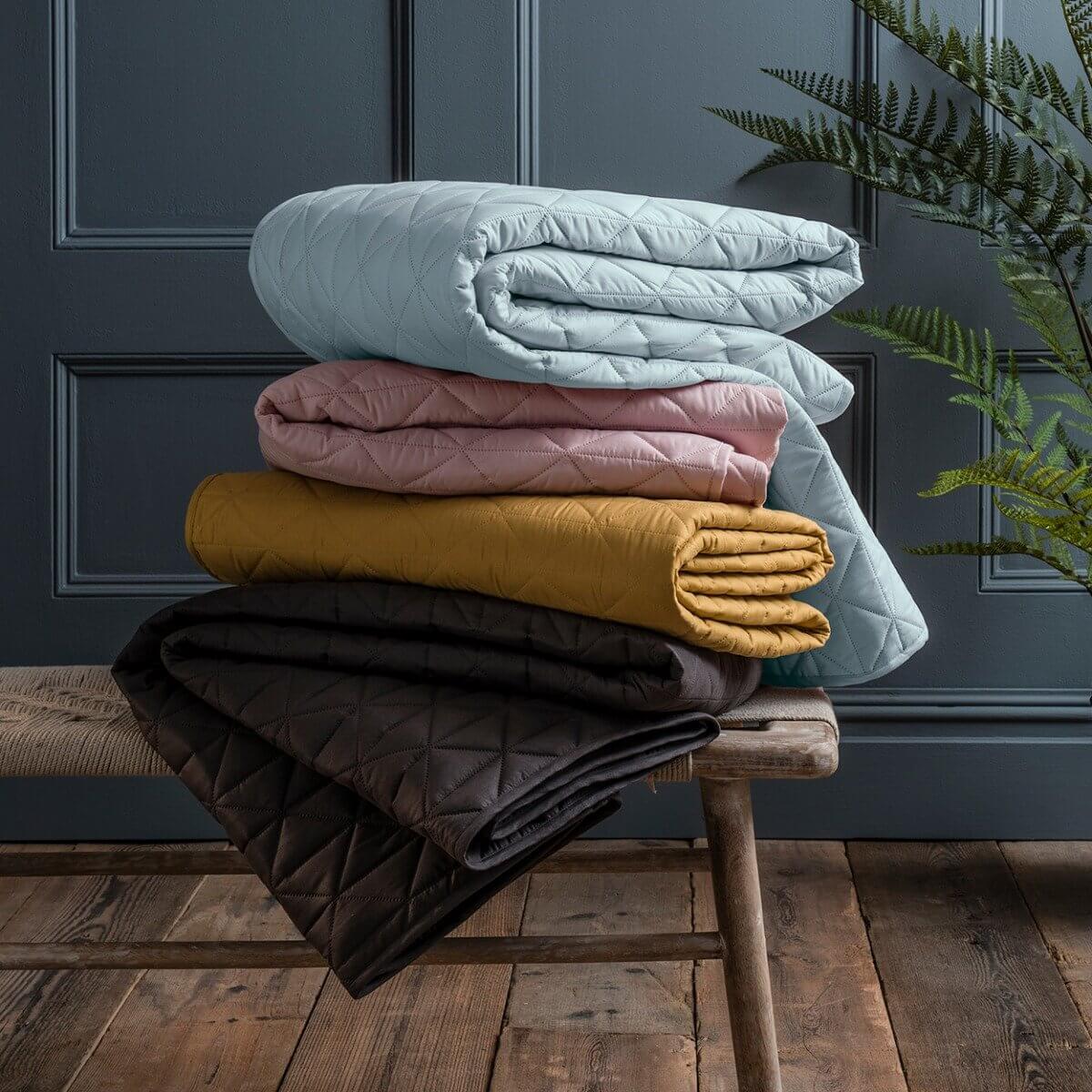 How to choose the colors of pinsonic bedding

Human senses are quite sensitive, and external things and the environment have a certain stimulating effect on human emotions. Of course, improper use can also have adverse effects. Appropriate bedding and its color help relieve people's fatigue and bring people a sense of enjoyment.

Green and purple bedding are suitable for people who are mentally sensitive. Relieve exhaustion and relax.

The elegant cyan color is also a good choice. Cyan can be used as the main color, and over time, it has great benefits for people with insomnia.

All kinds of white are most suitable for human optic nerve. For example, milky white, ivory white, etc., this kind of light colors close to nature are very suitable colors for bedding.
If you want to choose the latest design of pinsonic bedding, you can check our products first, we have a lot of exquisite and high-quality bedding, and many people are inquiring about it recently.